Complete Service Satisfaction.
Guaranteed.
Benecard Services offers concierge service, delivering personalized attention to our clients and their members. All Benecard plans included seamless implementation and support, customizable, consultative plan design and formulary management, a dedicated account management team, open enrollment support , 24/7/365 member services, personalized member materials and mobile app, online eligibility access, swift claims processing and real time safety edits.
ranked 1st in customer satisfaction
average PSG annual PBM Customer Satisfaction Service 2014-2021
A PBM with Guaranteed results.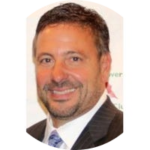 "When we moved one our school boards from a PBM who provided a self-funded arrangement to a fixed rate insured program administered by Benecard, reported claims dropped 30% in the first month and remained that way ever since! In addition, the board saw no renewal increase and received a $330,000 credit based on Benecard's return savings Program."
---
Joe Maurillo
IMAC Insurance Agency, Acrisure Agency Partner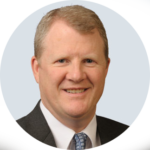 "We had been working with Benecard for 25+ years and they have transformed the way our clients' prescription benefit program performs under their administration. Our public sector clients have benefited under Benecard's administration and budget predictability, annual and repeated financial savings, and improvement in our members safety and care through their clinical programs"
---
Scott Davenport, REBC, CEBS
Managing Director, Public Entity & HIF Practice Leader, Conner Strong & Buckelew
We put your members in the driver seat of their prescription benefit with our member portal and mobile app, providing fast, secure and easy access.
View program coverage details
Find a participating pharmacy
Request mail order refills  or check status of refills
Compare drug pricing amongst various pharmacies
Get detailed information about medications they are taking
Access their Preferred Medication List
View their medication utilization history
Track clinical review status of medication via email/text alerts
Benefit Advisors & Employees - Want to know more?
Members: Please call the number on the back of your ID card or e-mail member.services@benecardpbf.com Clients: Contact your Client Relations Manager